For the second year in a row, interest rates on federal student loans will decrease for the 2020-2021 academic year. This year's decrease brings rates to record lows. The rates apply to new federal student loans made on or after July 1, 2020, through June 30, 2021. The interest rate is fixed for the life of the loan.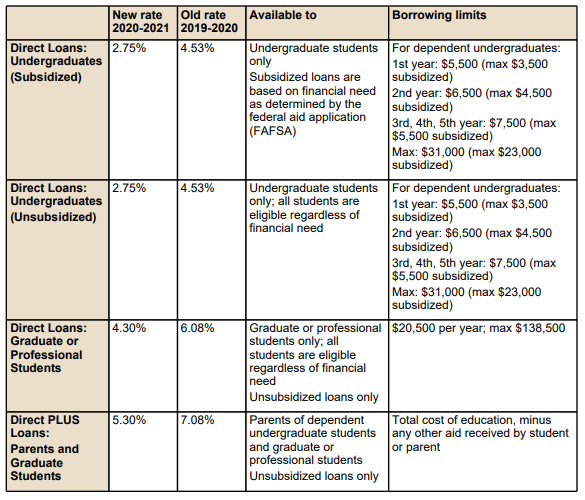 Subsidized vs. Unsubsidized
What's the difference? With subsidized loans, the federal government pays the interest that accrues while the student is in school, during the six-month grace period after graduation, and during any loan deferment periods. With unsubsidized loans, the borrower is responsible for paying the interest during these periods. Only undergraduate students are eligible for subsidized loans, and eligibility is based on demonstrated financial need.
At The Trust Company of Kansas, we help people. We promise to minimize the burden of wealth management and bestow the freedom to enjoy everything else. The officers at The Trust Company of Kansas are always willing to discuss your financial goals with you and help you to create a plan that is well-aligned with your wishes. If you have specific questions, please contact us at (800) 530-5254 or visit tckansas.com/contactus, and one of our Certified Trust and Financial Advisors will be happy to assist you.